Some People Just Know Stuff
"That girl is a cheerleader. She is a cheerleader; that's how she hurt her ankle." Kid you not, those were the words of my four-year-old while one of our ministry school students pushed her on a park swing. Our sweet child was pointing across the park to a teenage female who was moving about in a boot and crutches. Nina had never seen nor met this gal before. We soon learned that the teenage gal was in fact a cheerleader at a local high school; and she had fallen out of a cheer stunt and had injured her ankle—hence the crutches!
Intuitive people just know stuff. It's how God has wired them to receive revelation from Him.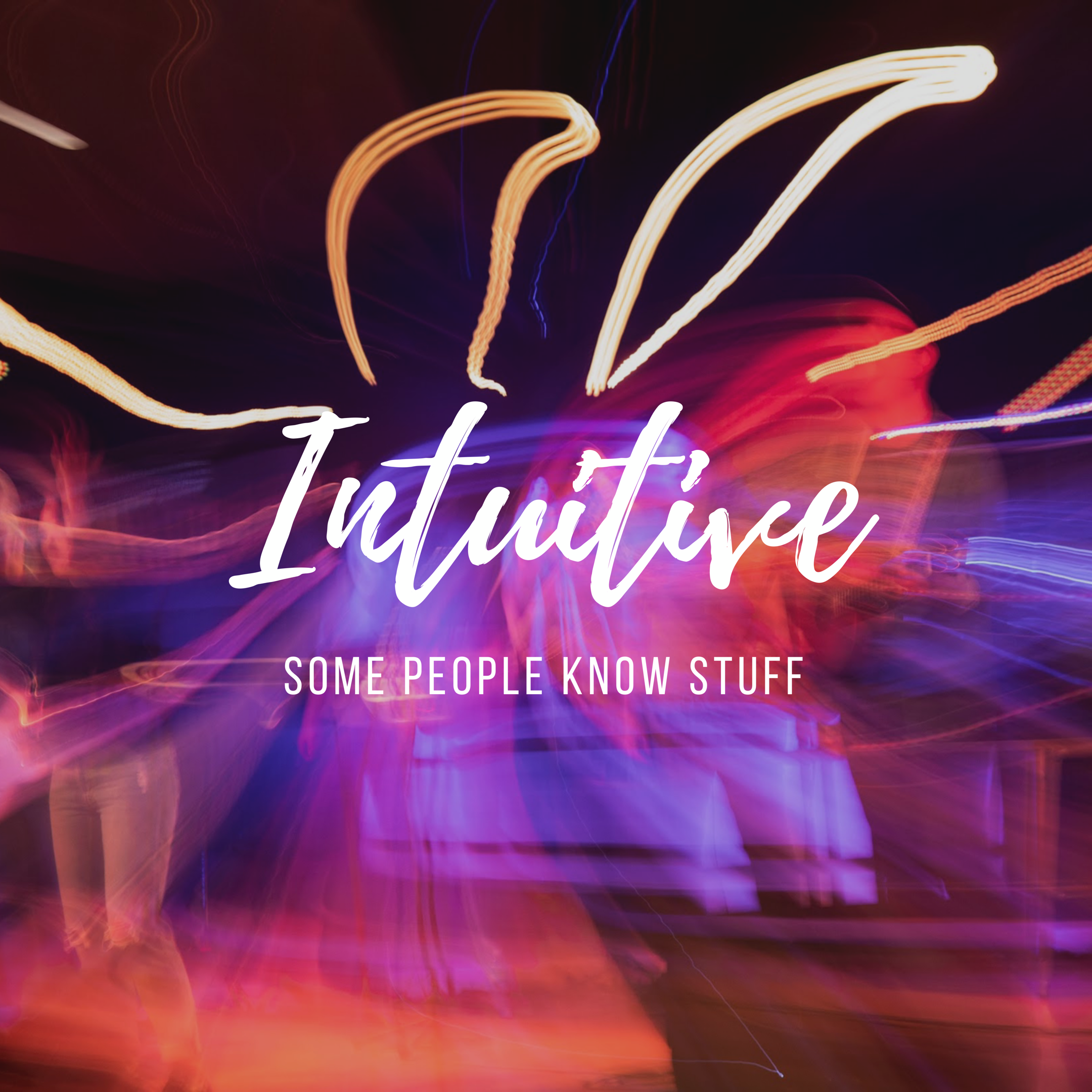 When God speaks to intuitive types, they will simply receive information without any awareness of how it came, whether audio, visual, sensory or otherwise. To them it feels normal, almost like a memory or a strong thought. I've even had experiences in ministry to others where I was convinced I knew them and had met them before. I knew their family's country of origin and even the name of their small village town—but they swore they had never met me nor had ever even seen me before; their friend confirmed they were new to the area and had never met me (I was an out of state guest).
Some people just know stuff.
Just like the other means of revelation, intuitive types can receive both subtle and spectacular revelation. The subtle form can look like a sense that something is up and needs attention; Jesus models this when he asked the disciples what they were discussing along the road (Mk. 9:33–37). His subtle sense led to a timely discipleship lesson about true greatness in the kingdom of heaven. The spectacular form of intuition can come in the way of convictional knowledge, like when He Jedi mind-read the Pharisees and asked, "Why do you question these things in your hearts? Which is easier to say to the paralytic, 'Son, your sins are forgiven or take up your mat and walk?'…" Jesus' convictional knowledge led to a radical confrontation.
It seems appropriate to encourage intuitive types in an intentional pursuit of humility. Humility keeps one in the grace of God and out of the dysfunction of pride—which God opposes (Jas. 4:6). A simple practice of humility is confession of sin. Confessing sin to God cleanses us and renews us to our dependence on Him (1 Jn. 1:9). A more difficult and more lethal-to-pride practice of humility is confession of sin to others. Confessing sin to one another is a practice that releases healing (Jas. 5:16) and acquaints us the the kind of brokenness and spiritual poverty that is key to experiencing the fulness of the kingdom (Matt. 5:3).
If you're a know-er, you know. Also, get low (humility). I know, dad-jokes.
If this article was a help to you, please share on social media.
I want to help you hear God more.
ABOUT ADAM
Adam Narciso is the visionary and pioneer of Catalyst Ministries, a training and global outreach mission for the next generation. Since 2009 Adam has trained and mobilized over 40 international evangelism teams and has equipped thousands in the areas of identity, hearing God and evangelism via seminars around the world. Adam has preached the gospel in city campaigns, universities, high schools and bamboo huts in remote villages, all with supernatural effect. Communicating with humor and fresh biblical insight, Adam is a unique prophetic evangelist who equips everyday Jesus-followers to live authentic, New Testament Christianity, discovering their highest joy in the Great Commandment and their unique assignment in the Great Commission.
Adam is author of New Identity: 30 Days of Prayer for Spiritual Transformation and producer of multiple e-courses and the Jesus Movement Now Podcast. He and his wife, Jenny, have four children and reside in Franklin, TN.
Adam is ordained through Messenger Fellowship, an international community of leaders, churches and ministries committed to the glory of God.