A Prayer of Repentance for the Church of America
Yesterday I participated in The
Easter Sacred Assembly: Remember, Repent, Return
. The assembly was organized by Nashville-area kindgom leaders:
Don Finto, Marlene Tidwell, James Goll and Bob Perry
as a response to the current global crisis, COVID-19. These assemblies are held via teleconference each Sunday afternoon in the month of April and are organized around the scripture:
2 Chronicles 7:14
...if my people who are called by my name humble themselves, and pray and seek my face and turn from their wicked ways, then I will hear from heaven and will forgive their sin and heal their land.
For this assembly, I was asked to offer prayers of repentance on behalf of the Church (North American Church).
I have shared below a text summary of my prayer for the Church of America. My prayer was not scripted in the moment; but it did flow from deep personal burdens I have carried for the Church for many years. My aim in sharing this prayer is to inspire many more Jesus-followers to pray with us on this topic in this unique and historic moment, that we might see the fullness of God's redemptive work come forth in the midst of our current crisis.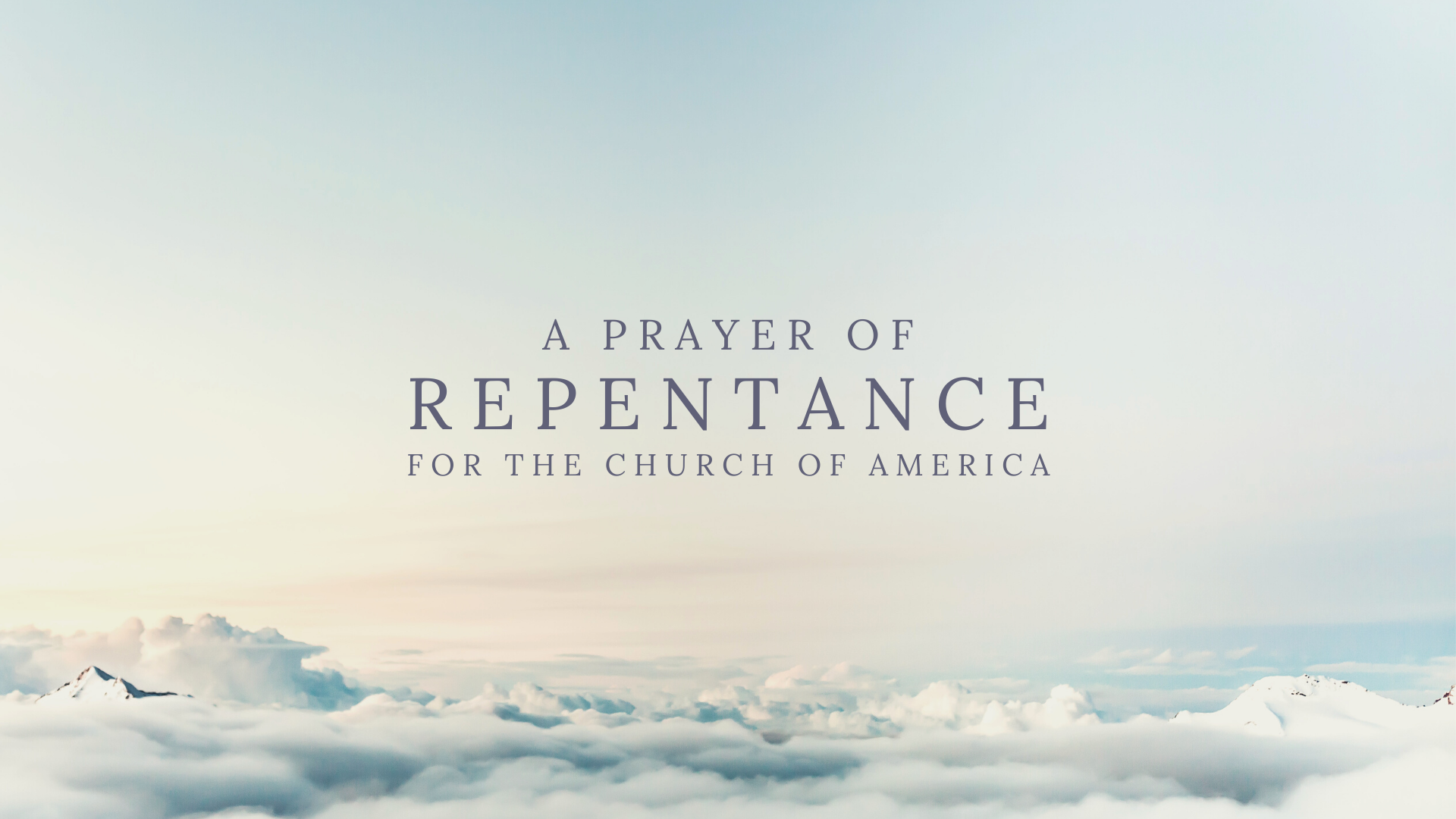 ---
Lord, we know Your heart is burdened for Your Church in this hour. We remind ourselves of Your great and powerful vision for Your Church:
…that we would attain to the unity of the faith and of the knowledge ofthe Son of God and of the fullness of the stature of Jesus Christ (Eph. 4:13).
…that we would be presented to you as a pure and spotless bride (5:27).
…that we would declare your wonders to the next generation (Psalm 78:4).
Father, in this hour of crisis and shaking we ask you to shake your Church into Your vision. Would you shake us into alignment with Your heart and Your purposes; and out of our powerless ways.
Lord, would you come and deliver us from our powerless ways?
We repent now of the sins that have kept us locked in a place of powerlessness:
We repent of our failure to love one another. We turned against one another in petty criticism, theological division and the evils of jealousy and as a result, we sound like an endless gong or a clanging symbol (1 Cor. 13:1) to a generation who desperately needs to hear the pure word of Heaven.
We repent of our secrecy, hiddenness and hypocrisy. We have shaken our fist at the confusion and immorality of a generation and yet we ourselves are full of secrecy, pornography and addictions of many kinds. Our voice has lacked the authority that only comes through honest transparency and sincere love. God, have mercy.
We repent for politicizing our faith. We have been guilty of shouting more loudly our allegiance to political party and personality than our allegiance to Christ and His gospel and as a result, we have set up hindrances to the gospel for our generation (1 Cor. 9:12). God, have mercy.
We repent for reducing the prophetic to mere happy encouragement. We have diluted Your prophetic grace in the Church and as result, we have not manifested the true testimony of Jesus to our generation (Rev. 19:10). God, have mercy.
Father, we know that you have heard our prayer and that we are forgiven and cleansed in Christ. We ask You, Lord, to deliver us from our powerless ways and to heal our land.
God, in the midst of these great shakings would You extend your hand to draw this nation to Yourself. Would you release an unprecedented, historic revival, for the sake of Your name and Your glory?!
In Jesus' mighty name. Amen.
If this blog spoke to you, please share it on social media.
We want to help you make an eternal impact.
ABOUT ADAM
Adam Narciso is the visionary and pioneer of Catalyst Ministries, a training and global outreach mission for the next generation. Since 2009 Adam has trained and mobilized over 40 international evangelism teams and has equipped thousands in the areas of identity, hearing God and evangelism via seminars around the world. Adam has preached the gospel in city campaigns, universities, high schools and bamboo huts in remote villages, all with supernatural effect. Communicating with humor and fresh biblical insight, Adam is a unique prophetic evangelist who equips everyday Jesus-followers to live authentic, New Testament Christianity, discovering their highest joy in the Great Commandment and their unique assignment in the Great Commission.
Adam is author of New Identity: 30 Days of Prayer for Spiritual Transformation and producer of the Gospel Encounters Podcast and the Gospel Encounters eCourse. He and his wife, Jenny, have four children and reside in Franklin, TN.
Adam is ordained through Messenger Fellowship, an international community of leaders, churches and ministries committed to the glory of God.